Movies:
Ice Age: Continental Drift (on DVD)
(Image courtesy of 20th Century Fox)
I'll admit, I went into watching Ice Age: Continental Drift with low expectations. I've watched the previous three over the years and have found them to be at most just above average films. Now, you may be thinking, why then do you continue to watch this series? Well, it's because having said that, they are enjoyable films, but I wouldn't pay to see them in theaters or buy them on DVD. There are aspects that I like, such as Scrat and Sid. And I think a lot of the actors voicing these animated characters have been put to good use, for the most part.

So as I was saying, I went in to the fourth installment with not very high hopes. But as I was watching, I found myself enjoying the storyline and various scenes more than I have before with this franchise. The action sequences are pretty much non-stop and kept my interest. I loved the addition of Wanda Sykes (one of my favorite comedians) as Granny. This doesn't mean I think it's one of the best animated films to come out in 2012, but overall, something about this one stood out to me more than the first three and clicked with me like the others haven't.
ParaNorman (on DVD)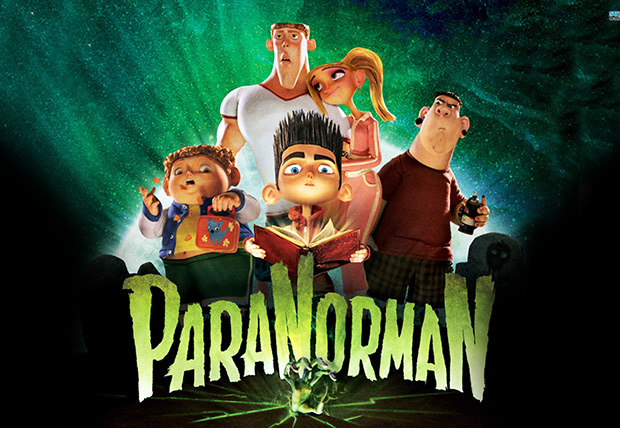 (Image courtesy of Focus Features)
Over the course of a single year, many commercials for animated films continuously cross our TV screens. And it's probably safe to say that maybe only a small handful of them will be good and have a high quality to them. ParaNorman is one of those. The only reason I decided to watch it is because I listen to a podcast by The Rotoscopers called The Animation Addicts (and I only found out about them because they partnered with Hypable as another outlet to release the podcast). Ever since I started listening to them, it's become one of my favorite podcasts to listen to. Each episode is usually devoted to a discussion of an animated film. And when I listened to them talk about ParaNorman, they essentially convinced me that I should watch it. (I don't know why, but I probably wouldn't have watched it otherwise.)

And I absolutely loved it! Yes, there are the obvious stereotypical characters: the bullied protagonist, the self-centered older sister, the strict father, the kind but ditzy mother, the overweight sidekick friend, etc. And when I started noticing this, I was worried I would lose interest. But I didn't. If you don't know, ParaNorman is a stop-motion animated film centered around Norman, who can see and speak to the dead.

If you get a chance, watch the making-of special features on the DVD and Blu-ray because they go really in depth into how they made this movie, all the detail and work that goes into even just one frame--it's stop-motion animation, after all. I love watching behind-the-scenes videos anyway, but I felt a whole new appreciation for filmmakers like the ones who worked on this film after that.

The stop-motion animation is what drew me in, and it certainly didn't hurt that the storyline ended up being very entertaining and humorous.