(Photo Source: NBC)
We're in October now, which means most of the fall 2013 TV shows have begun. But before we get too late into the season, I wanted to briefly mention a couple shows I watched over the summer that I became addicted to.
The first is NBC's Siberia, a drama about a fake reality show. The best comparison I can make is to those "found footage" type horror movies. But it's also a mockumentary: when the season began, they did a very convincing job of making it seem like an actual reality competition series along the lines of Survivor. The actors' dialogue and actions felt very natural and not staged at all.
I'm not sure how everything went down in terms of a script--I'm sure they had one--but I wonder if any of the cast had the opportunity to ad-lib certain things to make it seem more real instead of having it be like they're just blurting out scripted lines.
To also add to the believability of it being a "reality show," the cameras were held in such a way that you almost believed the shots weren't planned out in advance, even though they obviously had to have been.
Marvel Cinematic Universe Phase 1 Roundup >>>
But as the season progressed, it became less Survivor and more Lost-like because it then added in sci-fi elements that ramped up the action and consequences and the stakes these people had. The "contestants" had to think less about trying to win the cash prize and instead focus on trying to survive, as their lives were on the line.
I found myself addicted to Siberia all summer long. Every time the elements of fantasy and sci-fi were piled on even more, the show just got better and better. And it received pretty good reviews from both critics and viewers, but unfortunately, it bombed in the ratings; it didn't help that NBC decided to air it opposite the breakout hit of the summer, Under the Dome. I still can't fathom why they made that decision. Once it became clear Dome was a success and Siberia wasn't doing well, they should have moved it to another day or something to try to give it a better chance.
Then to make it even worse, the network really didn't do all that much marketing to promote the show, so it really is their fault. Season 1 ended on a cliffhanger, which is what I was afraid of, because it probably won't get renewed, which sucks, to put it simply.
If you haven't watched it yet but still want to, it's available on Amazon and iTunes. (It's about to expire on Hulu, and the latter half of the season is on NBC.com.)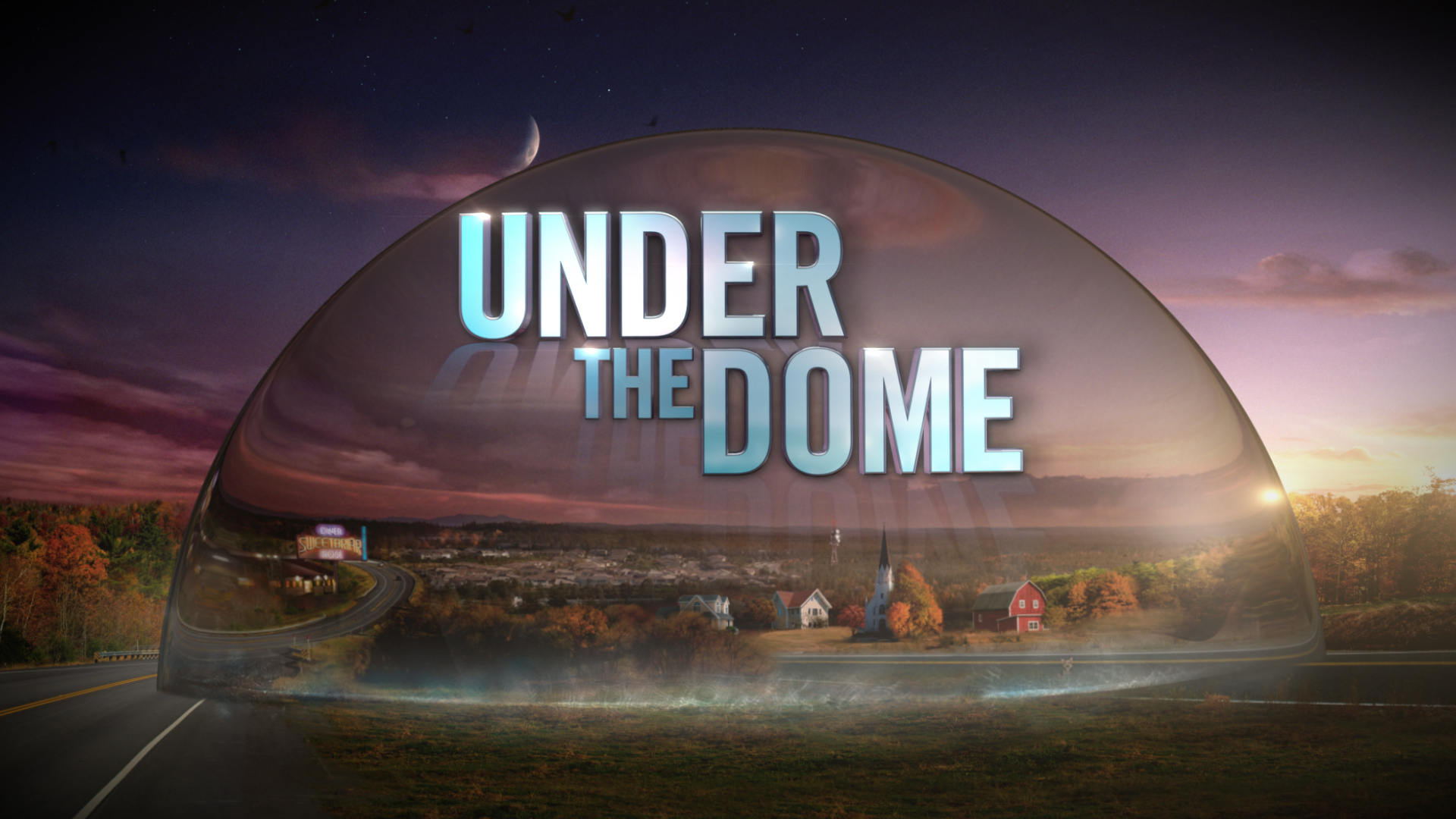 (Photo Source: CBS)
While Siberia was a bomb, ratings-wise, Under the Dome was the breakout hit of the summer. It's based on the novel of the same name by Stephen King. I haven't read the book yet, but after watching season 1, I now have it on my list of books to read.
As the season progressed, viewers and critics alike began turning against the hit show, whereas reviews were highly positive at the start. I can certainly understand some of their concerns and critiques, and I myself don't think it's a perfect show, but overall, I found myself enjoying it.
My biggest issue was with the character of Junior--the whole storyline of him kidnapping his girlfriend and locking her away in the cellar was completely ridiculous. I really don't understand how he went from being seemingly normal when we're first introduced to a complete 180 and being psychotic. He saw Angie talking to Barbie so all of a sudden he's under the assumption she's having an affair and he needs to protect her from the dome or something like that? I don't get it--no logical explanation at all.
Emmys 2013: My Predictions vs Winners >>>
But aside from that, Under the Dome is a great show. The characters are all distinct from each other and there are plenty to root for and of course some to root against. Probably the show's biggest get was Breaking Bad's Dean Norris as Big Jim. He's a fantastic actor, as everyone knows by now from the hit AMC drama, and on Dome he's playing someone who doesn't have the best intentions and is not to be trusted, yet you can't help but be riveted by everything he does.
I read a while ago that someone (I don't remember if it was a producer or cast member) said Dome has been envisioned as a three-season series, which seems about right. I can't imagine a show about being trapped under a dome could go on beyond that length of time. I'm glad we have that timetable laid out ahead of time so we know the writers and producers aren't just going to try to drag it out for years and years.
The ratings held up well even through to the finale, despite the reviews turning sour. So while many out there are not looking forward to season 2, I am looking forward to summer 2014 when Under the Dome returns.
If you haven't seen Under the Dome and still want to check it out, Amazon has the exclusive rights.
Other Summer Shows:
Siberia and Under the Dome weren't the only shows I watched this past summer. I swear, I watched more TV than I ever have during the summertime before. Usually, I stick to a small amount, around three or four, maybe. But I also tuned in to Catfish: The TV Show (just as great as ever), America's Got Talent (some of the best talent the show's ever found), Whose Line is it Anyway?, Whodunnit? (so cheesy, yet I loved it), Graceland, Capture (I also loved this Hunger Games-like reality show), Hollywood Game Night and Deal with It.
I Recommend: Siberia & Under the Dome